I know what you're thinking… 
"How am I going to protect my hair and skin in this summer heat?!?" 
Don't worry, we've got you covered!
In this month's blog, we're going to get down to business by educating you on some summer products that will keep you looking fresh all summer long! Let's be honest, the sun can be brutal on our bodies, from sunburns and dry skin to the lovely brassy tones in our hair that we all know (but don't love). Let's look at a few products that we recommend adding to your routine to help protect your skin and prolong your beautiful 'do!
Being poolside, beach bound, or anywhere outside and soaking up the sun's rays sounds like the perfect way to spend your time. While you're busy with your plans, it would do you well to have one less thing to worry about, like a sunburn. The new Tinted Moisturizer from the Aveda and Smashbox collaboration is the perfect addition to your "go-bag" for whatever your plans are! You can compliment and even out your skin tone while protecting your face from those harmful UV rays with little to no effort. Not only are there a variety of shades to choose from, but the tinted moisturizer has been formulated with a sun protection factor (SPF) of 30, meaning that it would take the sun 30 times longer to redden your skin than it would if you weren't wearing anything. You can stop in at any time and ask to be color matched by a stylist, and then be on your way with not a worry in the world!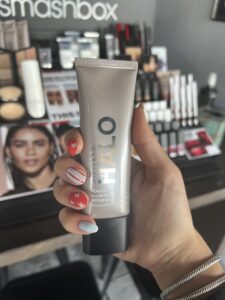 Since your skin will be glowing, we have to talk about your hair, too! Our hair doesn't get sunburned, so, naturally, few people think about protecting their hair from the UV rays when outside in the environment. Living in Florida, though, we know that the sun shows no mercy when it's in its full glory. Though our skin gets darker with exposure, our hair gets lighter, but the solution is the same… UV protection. If you're going to add anything else to your "go bag" this summer, it should be the new Color Control Leave In Treatment. This amazing "holy grail" product has so many benefits, including UV protection, defense against color fading, and heat protection from styling tools up to 450 degrees. The nature of this product coupled with your loyal usage of it will help to extend the life of your color and improve the integrity of your luscious locks!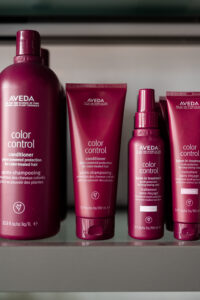 What more could you ask for this summer besides beautiful, glowing skin and healthy, happy hair? Seems like the perfect set-up for this bright and sunny season!